This is a topic that is extremely close to my heart, and with good reason. Sinclair Lewis first edition novels are valuable collectibles, as this oft-forgotten author's influence on American literature and American society can't be underestimated.
In his time he was a literary giant, someone everyone during the times of Hemingway, Faulkner, Fitzgerald, and Steinbeck would recognize. In fact, Steinbeck pointed to Sinclair Lewis as one of his major influences when he became a writer. This is reflected upon many times in his book Travels with Charley: In Search of America.
Lewis is the success story every modern struggling writer in and out of college hopes for. A writer who took multiple jobs, had several novels that never went anywhere, even ghost wrote (not proven, but the evidence is pretty overwhelming and widely accepted) before eventually having that smash out hit.
Lewis was incredibly ahead of his time as many of his books tackled issues of race, politics, and women's rights decades before national policy would follow. Beyond that, Lewis was simply a solid story teller who knew how to relate in simple language that readers did, and still do, relate to while tackling bigger topics and themes in the background.
The idea that Lewis would be far less remembered than Hemingway, Faulkner, Fitzgerald, or Steinbeck would have seemed crazy in the early decades of the 20th century and yet that's what's happened.
However, this is an opportunity to really dig into a place where modern American history and society intersects with literature and antique books. And that's a place where I LOVE to spend my study time.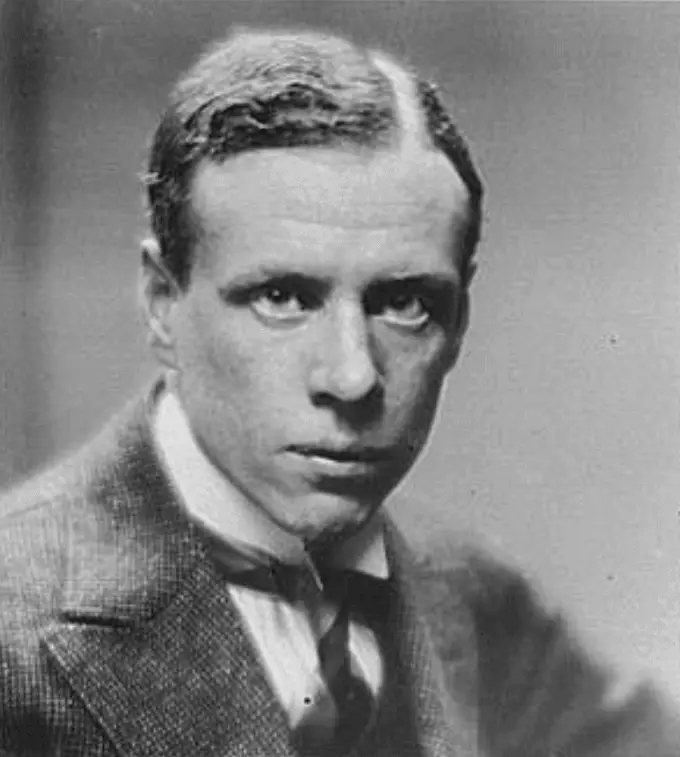 Early Antique Books by Sinclair Lewis
These were the books published when Lewis was an unknown author still struggling to make his mark as a writer. These are generally the most valuable Sinclair Lewis books, the ones that were written before Lewis became a household name.
The most valuable Sinclair Lewis first edition books are those published before 1920. These are books like Hike and the Aeroplane, Our Mr. Wrenn, and The Innocents which came out before his smash hit Main Street in 1920.
There are some exceptions depending on if you can locate an early 1st/1st printing of Main Street with a book cover in virtually any condition, but generally the early books are the ones that are most valuable and affordable to early collectors.
Books that would qualify as early Sinclair Lewis antique books include:
Hike and the Aeroplane written under the penname Tom Graham (1912)
Our Mr. Wrenn (1914)
The Trail of the Hawk (1915)
Tennis As I Play It by Maurice E. McLoughlin (1915) *
The Job: An American Novel (1917)
The Innocents (1917)
Free Air (1919)
Each of these are valuable without a dust jacket. Most dust jackets were made of easily destroyed paper back then, so they were not expected to survive. Because of that any of those books have an estimated value of over $100 in very good condition with no dust jacket.
In other words if you ever see any of these titles at a garage sale or estate sale cheap in any condition above reading copy, you should buy it.
Most are much more than that, although Free Air gained a little bit of traction (after all who doesn't like a good road trip novel – and this one during the era of the Model T!) so it generally falls in the $100-$150 range. Most the others are more in the $200-1100 range.
Reading copies of several of these are available, although most have not been reprinted or were only printed in limited numbers. There's also the case of Free Air which although technically around the $100 to $150 range in Very Good or Very Good + condition, there are many copies available in good condition that you can get for far less.
It's a neat way to get yourself a reading copy that is still a bit of living history of one of the great writers that you know is still worth quite a bit more than your average paperback.
As for up to date prices on these "early" books, these can change over the years or even year to year with demand, economic conditions, or any special discovery of new copies. Prices are good to very good range, very good plus and near fine can make thousands of dollars' worth of difference sometimes.
But for your starting rule of thumb for these Lewis first editions with no dust jacket is:
Hike and the Aeroplane first printing is worth $7500 on average
Our Mr. Wrenn first printing is worth $750 on average
The Trail of the Hawk first printing is worth $900 on average
The Job: An American Novel first printing is worth $650 on average
The Innocents first printing is worth $800 on average
Free Air first printing is worth $100 on average
Keep in mind that dust jackets are a wild card. They are so incredibly rare (or even thought of as likely near non-existent in a couple of cases) which means that those numbers are next to impossible to predict.
If anyone ever discovered a near perfect dust jacket for Hike and the Aeroplane…well good-night on how high that could go!
For more in-depth information on early Sinclair Lewis antique books, please check out that post for a really in-depth work at each one including various prices for condition, special considerations, recent listings, and more.
Sinclair Lewis Antique Books: What You Need to Know
There's no denying the influence that Sinclair Lewis had in American literature. However, as is common when looking at collectible first edition books it's the lesser known works when Lewis was an unknown author that are most valuable.
Less were printed, more were likely to be lost in the beginning of circulation, and less were saved over time. That makes them way more valuable because they are rarer than his novels that took off and have tens of thousands of first editions printed.
Because of this, the most valuable first edition Sinclair Lewis books are most likely to be those that you have never heard of.
There are some quite valuable first editions of his breakout novel Main Street, as well as early hits with limited printings like Babbitt and Arrowsmith, but for the most part we will be looking to the really early Lewis works here.
Most books will have their average value determined with no dust jacket, though if there is information on the value of the super rare dust jackets available I'll do my best to provide that information.
Hike and the Aeroplane (1912) Book Value (by Tom Graham)
Right away, if you ever see a very old copy of the book Hike and the Aeroplane for cheap like at an estate sale…try not to shout out loud and give yourself away.
Then buy it immediately.
Aside from just how cool it is to see airplane spelled "Aeroplane," in no small part due to the fact this book was published less than a decade after the Wright Brothers at Kitty Hawk, this was the first book Sinclair Lewis wrote although he penned it under the penname Tom Graham.
From one perspective that makes it so cool to me because of its close ties to history in the making – but it also makes this a super valuable book.
Only 800 copies were ever printed. There are very few left since this was not a big name author. Estimates are only 32-38 copies still exist, only two of which have the fragile original dust jacket.
If another one exists it's likely in a very old trunk in an attic, with a collection of incredibly old books from a family estate sale decades ago.
A first printing of Hike and the Aeroplane with no dust jacket starts around $3,000 in Fair Condition and prices from $5,000-$7,500 in good condition and around $10,000 for VG+ to near fine. If another dust jacket was found in nearly any condition that could be $25,000+.
There was a limited facsimile made in 1979, which is easy to tell apart from the original.
Defining Features:
"August, 1912" date on copyright page
Frederik A. Stokes & Co.: New York
The book itself is cloth bound (grey-beige in color) with black lettering for the title
Our Mr. Wrenn (1914) Book Value
There were originally 800 copies printed and this one is quite a bit more commonly available. It is also the first book that was printed under Sinclair Lewis's actual name.
Pricing on this, as with many of the early Lewis books, can vary quite a bit based on what's available at the time.
Many first printing copies of Our Mr. Wrenn in Near Fine condition are selling at around the $750 range, with the more common Very Good/VG+ selling at around $300. These are prices without the rare dust jacket.
A very good copy with dust jacket would likely be $8,000+.
These are generally available in Good condition, so if your first printing is only good condition then the value is more in the $100-150 range in most situations.
Defining Features:
"PUBLISHED FEBRUARY 1914/M-N" printed on copyright page
Original issue price was $1
Harper & Bros: New York is the publisher
Conventional gray cloth bound book but there is gilt lettering and a gilt heart on the front board (condition varies)
The Trail of the Hawk (1915) Book Value
The Trail of the Hawk is one of the harder to find early Lewis books, which is why despite having around the same number of first edition printings as the others here it is often priced higher.
Much like when I sold a copy of The Innocents for double listed market value, there just aren't usually many copies available so the demand is much higher for a copy that is in very good or near fine condition.
Generally for The Trail of the Hawk first printing in Near Fine can fetch prices up to $1,500 without dust jacket. VG copies are often in the $1,000 range with no dust jacket, and good copies in the $750 area.
The price on this particular first printing is more volatile than many others on the list.
If you're willing to hold onto it for a long time to get the right buyer the numbers could even be much higher. For whatever reason, a true first printing of this Sinclair Lewis book is just so hard to find.
Defining Features:
"Published September, 1915/H-P" on first edition copyright page
This book is bound in dark blue cloth, and has gilt littering and a gilt tree on the front board
$1.25 original price
Harper & Bros: New York is the publisher
Actually quite a bit harder to find than "Our Mr. Wrenn"
Tennis As I Play It by Maurice E. McLoughlin – (1915)
This actually won't be found under the name Sinclair Lewis, and it might have a bit of controversy on this list, but I believe it belongs here.
While that meant this book "by" a popular athlete, and it has never been 100% confirmed this is Sinclair Lewis, the overwhelming consensus when analyzing the text and writing style is that Lewis almost certainly ghostwrote this book.
Ghostwriting was a very good way to start earning money as a writer, and honestly still is even a century later.
So while this isn't often seen as a Lewis book, enough collectors are convinced that this can fetch a decent price. Good copies aren't all that valuable and probably cap at $50 however first printings in VG+ or NF conditions can fetch prices of $300 to $700.
Defining Features:
George H. Doran Co. Publishing Company
Bound in dark green cloth
Original black and white photographs/illustrations in the book
The Job: An American Novel (1917) Book Value
The Job was another early Sinclair Lewis novel that showed he was a good enough writer to have a lasting career, but he was also still searching for his voice.
This is a book that doesn't pop up too often, but it is slightly more common than Trail of the Hawk or The Innocents. This was a book that would garner a little more attention and set Lewis onto the path to literary stardom he would eventually accomplish.
A VG to NF copy with no dust jacket goes for about $550-$750 right now on average. With a true dust jacket even in good condition current prices are $5,000 and up.
Defining Features:
"Published February, 1917/B-R" on first edition copyright page
Full bound green cloth with gilt lettering
$1.50 original price
Harper & Bros: New York is the publisher
If it comes with a tipped-in sheet advertising the novel Main Street then it is a Remainder copy
The Innocents (1917) Book Value
This is actually one of the most difficult original Lewis books to find, and my first big success story with being a bookhound. All the way back in 2004 I found an amazingly good looking (technical term) copy that I ended up grading as VG+ and in retrospect could have called NF-.
Bought it on eBay for around $60 when insurance, shipping, everything else was figured in. Noticed on my Abebooks.com store that the only two other copies were priced way above what my price guides said it was worth, and mine looked better than theirs.
So I put up a price of $775. It took 3-4 months, but received some email questions from a collector in Connecticut and then sold it.
I was hooked.
For today's prices of a first printing of The Innocents is all about the details. Without dust jacket NF is selling a touch above $1,000 while VG is selling for around $700, and G for $500 range. The rare dust jacket jumps this up to the $6,500 – $8,500 range.
If you can find an original hardcover of The Innocents by Sinclair Lewis at a good price you should definitely go for it.
Defining Features:
"Published, October, 1917 / F-R" on copyright page
$1.50 original price
Harper & Bros: New York is the publisher
This is a fully bound book in light gray cloth, gilt lettering on the front
Free Air (1919) Book Value
You can make a pretty good argument this is the first modern road trip novel. If by novel, you mean a travel novel focusing on that shiny new invention: the automobile.
This is also Lewis's first book after moving to publisher Harcourt, Brace & Howe, who would push Lewis harder and publish his smash best sellers that would follow soon after Free Air.
Free Air did get some attention, and many more books were printed of this one than the earlier works. Because of that finding a first printing copy of Free Air without the dust jacket is actually pretty easy (At one point I had four of them).
Without the dust jacket copies sell from $75-150 depending on condition. With an original dust jacket a first printing of Free Air can go for $4,000 to $6,000.
Defining Features:
Full bound in blue cloth with gilt tree and lettering on the front board (often worn)
$1.25 original price
Does not have "Reprint" stated on copyright page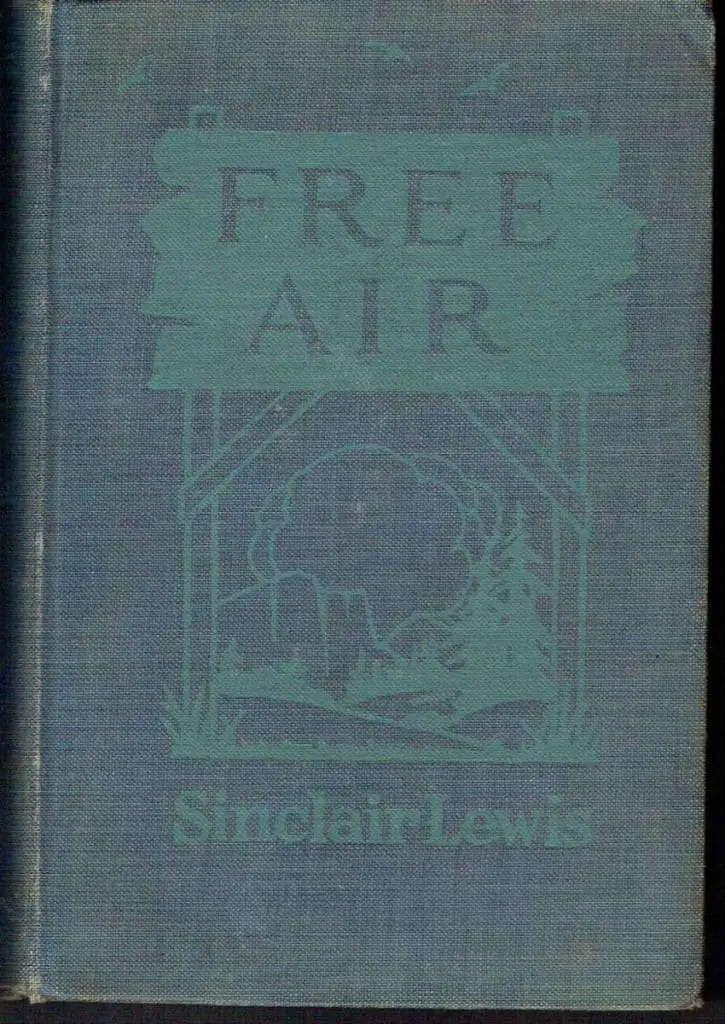 Why Sinclair Lewis?
Why not? More seriously, many of us who ended up as book hounds whether it was to collect for ourselves or to find incredible treasures that then were flipped for major profits, the interest started elsewhere.
Maybe you loved antiques and then found out the wide world of book collecting was a passionate thing many decades before the flipping craze.
Maybe you were like me and loved literature and history. Antique book collecting sort of hit both areas at once.
In my case, family trips went by Suak Center Minnesota, the town sign of which brags as being the birthplace of Sinclair Lewis, and this was actually how I ended up getting into buying, selling, and flipping antique books.
Considering Lewis's life and literary career was incredibly fascinating and it was a great way to dive head first into this wonderful world.
Where to Find Sinclair Lewis Books as a Collector
This is actually much easier than when I started because of just how much the Internet has connected to everything over the last 20+ years.
As a buyer or collector the first two places to go should be simple:
A local antique bookstore if one is nearby (nothing like being able to talk to an expert in person)
If you're searching for deals hit garage sales and yard sales although those will rarely pull up great books. However, estate auctions or small town auctions can do surprisingly well.
The town my parents lived in of 3,000 people in Iowa frequently had monthly auctions at the auction house and I was amazed how often I found valuable collectible books there. Not the $20,000 garage sale find, but $75-$250 first editions?
Surprisingly often.
You'll also find eBay is your friend. While it's not the Wild West of 20 years ago with more people aware of what they have, and more searching for deals, there are still plenty of options if you pay attention. Same for other auction sites trying to carve out a niche.
Giant used book stores, the kinds with tens of thousands or even hundreds of thousands of books, will not have time to check every single one. These can be another great place to find a vintage Sinclair Lewis first printing.
Think Long Term
Look, it might not be a home run but if you buy a first printing Sinclair Lewis book on eBay for $100 (shipping/insurance included), put it on your online bookstore at Abebooks, and sell it for $250 plus shipping and handling, that's still a $150 profit for a single book.
Multiply 1,000 times in a year and you're going to be quite happy.
With this as your starting guide you'll be able to start off that awesome collectible book collection with some really amazing Sinclair Lewis first printings.
Was Sinclair Lewis a Ghost Writer?*
This is a really interesting question, although it's not quite the potential literary mystery that many of us book lovers hope for. Some astute observers noted that the writing style of tennis pro Maurice E. McLoughlin in 1915 (Tennis as I Play It) seemed strangely familiar.
As in virtually identical to many of the early works of a then little known fiction writer struggling to breakout before he did that as the literary giant Sinclair Lewis.
No one ever came out to claim this, so there is no 100% proof. That's the bad news. We may never completely know. However even as an MFA and adjunct professor I can attest to how easy it is to spot a writing style or when something suddenly jarring occurs in text. Styles are very distinctive like fingerprints.
Multiple studies and professional analysis of the writing style suggest very strongly that Lewis was almost certainly the ghost writer. To the point where this is actually accepted in the collector community that Lewis is indeed the ghost writer for that book.
Take a look at the link above for more information, though a very good condition first printing of this book with no dust jacket will generally go for around $200-300.
The Transitional Books by Sinclair Lewis
In terms of literary career these are the books that helped make Sinclair Lewis a famous author. Babbitt and Main Street in particular. These are books that had enough runs off the press that there may be variations within the first edition. So with Main Street you have multiple first printings where the run had a known typo, then the second set of runs of the first printing had that typo fixed but nothing else.
So why are these books transitional?
From the antique book collector's point of view these two Sinclair Lewis books were his most well known, most popular, and yet he was unknown when they started printing. This puts these titles in the unique position where good or very good first editions with no dust jacket are relatively common and easy to find.
In that condition, these books are worth far less than the early works of his that are harder to find. On the other hand, a copy of Main Street or Babbitt first editions with the dust jacket in very fine or better condition makes this books incredibly valuable. You're not talking hundreds of dollars at this point.
You're talking about thousands and most likely tens of thousands. These were wildly popular prints and because of the speed of trying to get the books out as they went the early 1920s version of "going viral,"
Main Street
Main Street was the breakout that made Sinclair Lewis a household name, and it's especially interesting from a history perspective for book hounds. The first printing was selling like hot cakes and the reputation of the book was exploding. Call it the early 1920s version of going viral.
This means Main Street is also one of the rare books where MULTIPLE printings are actually considered collectible first editions, and not just the traditional first edition, first printing that most need to be. Also note that all the prices listed below are for a Sinclair Lewis first edition of Main Street WITHOUT a dust jacket. The dust jackets were made from a weak paper that tore easily and very very few of them remain in any condition.
It's virtually impossible to tell the first seven printings apart, although there are "Two States" of the first edition. We'll get into all the details in just a moment, but during the "Don't stop the presses until they collapse," order to meet the surging demand for Lewis's break out book, here are the numbers the publisher got out:
1st Printing: 10,000 total copies
2nd Printing: 10,000 copies
3rd Printing: 6,000 copies
4th Printing: 6,000 copies
5th Printing: 5,000 copies
6th Printing: 5,000 copies
7th Printing: 5,000 copies
So in other words while there might be an occasional typo that tells you this is before printing 4 or after printing 6, in general all of these copies are considered to be a true first printing.
And they literally ran those pressed until they fell apart.
Because of the rush to push out this unexpected hit, there are two different color cloth covers, as well as two different dust jackets. This is one of those rare cases where no preference is given to either.
They're all first printing/first editions as far as collectors are concerned!
Dust jackets are INCREDIBLY rare in any condition and thus are worth a ton of money. The overwhelming majority of these first editions will be found w/out dust jacket. Prices given are estimates with the just jacket but assume any first edition without the dust jacket is around 5% value retail to collectors. First edition Main Street books by Sinclair Lewis that are only in good condition are just common enough they might be harder to move without the dj.
F/F: $25,000
F/NF: $20,000
NF/VG+: $15,000
VG+/VG: $10,000
VG/VG-: $6,000
Good: $1,500
If you have a first edition/first printing of Main Street by Sinclair Lewis with the dust jacket, you're in good shape. If you have one without the dust jacket, as long as the condition is good enough you may still have a book worth a couple hundred dollars to the right collector.
Babbitt
Babbitt was the highly anticipated follow-up to Lewis's breakout hit of Main Street, and was published by Harcourt, Brace & Howe. Like the other Sinclair Lewis first editions from this publisher the book is fully bound with a navy blue bloth hardcover and a distinctive orange triangle on the front board. The title is in blue lettering.
There are two "slates" of the first printing. Both are considered true 1st/1st though the first slate is slightly more valuable to collectors than the second slate. The way you tell them apart is by looking for these mistakes, which will be in the first slate run but be corrected in the second slate run:
Page 49, line 4 "Supposing Purdy and I…" is an error where "Purdy" is corrected to "Lyte"
Page 49, line 5 "To ruin my fellow human…" is an error where "my" is corrected to "any"
There were about 9,500 copies printed on the first slate before those corrections were made, and then a recorded 242,737 (unusually specific number) of the second slate.
The average prices (keeping in mind these change based on current market conditions and small changes in condition on the high-end make a difference) for Babbitt with dust jacket are:
Prices are listed as first slate / second slate
F/F: $3500/$2000
F/NF: $3000/$1750
NF/VG+: $1500/$1250
VG+/VG: $750/$650
VG/VG-: $400/$350
Good: $125/100
No dust jacket 33% value for first slate (unusually high for no dj – but due to rarity), 5% value for second slate
Arrowsmith
Fun bit of trivia: Arrowsmith is the only book that was awarded the Pulitzer Prize that the author refused to accept. The common reason given is that Lewis objected to an author's work being rated better than another and finding such judgement objectionable. While this was at least a partial reason, there was also plenty of evidence that Lewis believed (it turns out, rightly so) that Main Street and Babbitt were treated unfairly by members of the committee and there was a bit of personal anger there from being "bumped" from the prize earlier.
It's the type of drama that often haunts the Oscars and the Academy Awards to this day, but for Sinclair Lewis he wasn't having any part of a "makeup" award.
For Arrowsmith, there are two first editions to look at: the limited 500 copy first edition signed by Lewis himself. These were awarded to bookstores that ordered at least 25 copies of the trade edition of Arrowsmith. This signed limited edition had only 500 copies, with no dust jacket.
These first editions tend to be found in good to very good condition. Very good condition books go for the $2,500 to $3,000 range. Books in good condition tend to level out at the $1,500 point max.
Then there's the other first edition, the first mass printing, which is actually marked as: Second Printing [first trade edition], January, 1925
There were 51,750 copies of this book printed in this first edition run, which came with a dust jacket (which is why it's more valuable in top shape compared to the limited edition signed copies that had no dust jacket).
Finding a dust jacket in decent or even passable condition is pretty rare, and as with many books from this era that's where most of the value is because of rarity. The book itself looks like Main Street and Babbitt with the blue cloth cover and orange rectangle with blue lettering.
Estimated Values for first edition trade of Arrowsmith by Sinclair Lewis
F/F: $6,000
F/NF: $5,000
NF/VG+: $4,000
VG+/VG: $3,000 (this is where most decent copies will likely fall)
VG/VG-: $2,000
Good: ($800)
While technically rated at 5% value without a dust jacket…there are enough copies like that in existence that from a practical standpoint you probably shouldn't expect much more than $25-40 from someone looking for a reading copy.
Late First Edition Antique Books by Sinclair Lewis
Basically after Arrowsmith, Lewis was a best selling author and that means that first editions tended to have large numbers printed and the books were cared for and saved. So what does this mean for collectors?
The first thing it means is that any first edition Sinclair Lewis after this point while it technically might have extra value without a dust jacket, for practical purposes it's not going to really be worth a lot. Maybe to vintage collectors who love the idea of an inexpensive reading copy that came from the original year, but not much more than that.
It also means that with so many more copies with dust jackets, dust jackets need to be in much better condition to be valuable and they also will still be worth less than the far rarer early editions.
That doesn't mean first printings of Sinclair Lewis books aren't valuable after this point. They are, and several rarer dust jackets in really good condition can still fetch a couple thousand in pristine condition, but there is a drop-off as these are more common. For collectors, this does indicate a good deal as getting a full collection of antique books by Lewis is viable, especially if you are content with the VG+/VG quality ratings.
I'm going to break down these collectible books by decade with some brief notes of interest for collectors when there is something extra of note, and otherwise keep it mostly to values and lists of books per decade. If there's enough interest I can always deep dive into more individual books later.
Sinclair Lewis Collectible Books 1920s
Obviously there are the big three of Main Street, Babbitt, and Arrowsmith in the first half of the decade as these are the books that rocketed Sinclair Lewis to superstardom in the American literary world (as well as the international one as Lewis would win a Nobel Prize for Literature at the end of the decade) but he continued to write well received books throughout the 20's.
The first editions of these are still valuable and worth collecting.
Remaining Lewis Books written in the 1920s
John Dos Passos' Manhattan Transfer (pamphlet) (1926)
Mantrap (1926)
Elmer Gantry (1927)
The Man Who Knew Coolidge (1928)
Dodsworth (1929)
Keep Out of the Kitchen (1929)
Cheap and Contented (1929)
John Dos Passos' Manhattan Transfer was published in 1926 and was a glowing review of the book Manhatten Transfer. The publisher wanted this attention to John Dos Passos' book and so published the review as a 32-page pamphlet that is now collectible. These tend to range from $500 for perfect condition copy, most are in good to very good condition. VG can vary from $100-125 while a good condition pamphlet tends to be around $20.
Mantrap was published in 1926 by Hartcourt, Brace & Co. out of New York. The first edition of this books had a more limited copy run of 25,550 copies which is part of the reason it's also still quite valuable as a collectible. Prices with a dust jacket range from a mere $135 at good all the way up to $2,500 for a clean F/NF. Most fall somewhere in the middle as the grades of VG on this dust jacket and book (VG+, VG, VG-) matters a LOT when it comes to the range of values for this first edition.
Elmer Gantry was published in 1927 by Hartcourt, Brace & Co. out of New York. This means this book looks similar in design to the big three of Main Street, Babbitt, and Arrowsmith because Harcourt liked the navy blue cloth with the orange rectangle. A proper dust jacket should have a price of $2.50 and there were two slates of printing for this one due to a misspelling in the first run.
If you see the spelling as "Elmer Cantry" on the spine then you have a first slate. This happened to 18,650 books in the first printing run, the remaining 120,000+ had the corrected spelling on the spine. Both of these books ae considered first printing.
A first edition first printing of Elmer Gantry is $1,500 F/F, $850 NF/VG+, $60 Good on average. These are second slate numbers because they are the most common. Numbers for the first slate with the misspelling are doubled on average. Sometimes even a shade above double the value.
The Man Who Knew Coolidge 1928 was published by Hartcourt, Brace & Co. out of New York. This was a book that was a stumbling point in Lewis's red hot career at that point. Also published by Hartcourt, this was not a strong seller. The book is full bound with navy blue cloth and that distinctive orange rectangle on the front. The dust jacket has a price of $2, and the first run was of only 30,000 books, at least one-third of which ended up as surprise remainders. This is a fairly easy to find book.
A NF/VG+ is $850 on the high end, but runs $500 on average sometimes. A truly perfect F/F is worth $2,000 , and this is common enough that it doesn't have any appreciative value without the dust jacket.
Dodsworth 1929 was published by Hartcourt, Brace & Co. out of New York. This had 50,000 copies printed. The copyright page states "March 1929" while later printings (non-first printings) can be identified because an additional number is put after the copyright to indicate which printing it is. This dust jacket is orange with black lettering and has a price of $2.50. The book itself looks like the other blue cloth books and orange boxes that Hartcourt favored in this time.
As for what a first printing of Dodsworth by Sinclair Lewis is worth: A rare perfect F/F is $4,000 while a NF/VG+ tends to sell for $2200-$2500 range and a VG/VG- still goes for the $800 range.
There's also the special advanced copy that Harcourt created here of 900 copies. These are fully bound in distinctive orange cloth and were issued with no dust jacket at all. These are easy to pick out not only because of the distinctive appearance but there's also a special message on the front free end page that has the message (in all caps): "THIS IS A SPECIAL EDITION PRESENTED/TO THE TRADE IN ADVANCE OF PUBLICATIONS AND IS NOT FOR SALE."
Prices on that vary immensely from $350 on copies in G/VG to $750 for a near-fine/fine copy.
Keep Out of the Kitchen was published in 1929 by Cosmopolitan Magazine in New York. This is actually a booklet as opposed to a full book. This was a series of stories for Cosmopolitan magazine, and Cosmo produced this 36-page booklet as a collection of the stories in order to try to attract new readers and advertisers.
This is a fully bound pamphlet that goes for as high as $750 in fine condition, $500 in NF, $125-250 VG, or $25 in good/fair. It's a neat little collectible that is definitely uncommon, though some copies are still available to collectors.
Cheap and Contented was published in 1929 by The Women's Trade Union Guild. This collectible Sinclair Lewis pamphlet consists of six articles written for the Scripps-Howard newspaper that talked about the conditions and issues that led to the mill strikes throughout the state of North Carolina that took place that year. The Women's Trade Union Guild made these pamphlets from the stories, and sent them for free to workers throughout different parts of the United States.
There are two printings. The first one was only 300 copies while the second one has 24,700 copies. The very limited first printing is far more valuable than the more widely fixed and distributed 2nd printing of Cheap and Contented.
The first printing is identified by:
Missing quotation mark around Dodworth on the title page
Page 3 is numbered at the top instead of the bottom
Page 5 is numbered at the top instead of the bottom
That value of the rare misprinted first run of Cheap and Contended by Sinclair Lewis is north of $1,000 for Fine, $900+ NF, and $600+ for Very Good – even the usually partially dismissed Good condition goes for $250.
The second state run of Cheap and Contended tops off at $150 for a perfectly graded Fine, $150-$200 NF, $90 for Very Good, and $25 for Good.
Sinclair Lewis Collectible Books 1930s
Lewis was very productive in the 1920s and continued that trend into the 1930s, as well. This was also a decade that was especially notable in Lewis's career for two main reasons: his foray into several other literary mediums other than novels, and the publication of his novel It Can't Happen Here which is one of the most famous works and by far and away the most famous and remembered work of his late career.
Sinclair Lewis on the Valley of the Moon (1932)
Launcelot (1932)
Ann Vickers (1933)
Work of Art (1934)
Jayhawker: A Play in Three Acts (1935)
Selected Short Stories of Sinclair Lewis (1935)
It Can't Happen Here (1935)
It Can't Happen Here: A New Version (1938)
The Prodigal Parents (1938)
Sinclair Lewis on the Valley of the Moon was a pamphlet published in 1932. This collectible is a bit of an oddity and definitely hard to find due to very limited printing. Produced by Harvard Press, and all signed by Harvey Taylor, 250 of these pamphlets were published which showed Lewis reviewing Jack London's Valley of the Moon. These go for around $250 in Fine condition and around $100 in the more common VG grade.
Launcelot by Sinclair Lewis was published in 1932. This pamphlet also came from Harvard Press in limited print and was signed by Harvey Taylor. This was a reprint of a poem Lewis wrote that appeared in Yale Literary Magazine all the way back in 1904. These go for around $250 in perfect (Fine) condition and around $125-150 in the more common VG/VG+ range.
Ann Vickers was published in 1933 by Doubleday, indicating the first full-sized novel since Sinclair Lewis broke out into the mainstream with Main Street back in 1921. There was a special edition run of 2,350 copies that were printed for book stories who bought at 25 regular copies to sell and most of these that have survived are actually in nice (Fine/Near Fine) condition because they were touted as "Collectible" when they were handed out.
The regular first printing/first edition of Ann Vickers was printed by Doubleday, Doran &Co.: Garden City. This time the book itself was made out of medium blue cloth and a gilt spine. The original issue price should be $2.00 on all surviving dust jackets. The dust jacket for the special edition clearly states it is a special first edition. The non-first edition first printings are the exact same dust jacket without the text about being a special edition.
A F/F first edition of Ann Vickers with dust jacket goes for around $550 while F/NF is $475-500. VG+/VG go for around $125. These are much easier to find than earlier editions and Lewis's mainstream popularity means more of these are available in extremely good or near prefect condition.
Work of Art was published in 1934 by Doubleday, Doran & Co: Garden City. The first printings of this book have "First Edition" clearly stated at the bottom of the copyright page and the price on the dust jacket is $2. There were 50,000 copies printed and no hiccups with the first printing this time around.
Prices for a first printing/first edition of Sinclair Lewis's Work of Art goes for $450 in perfect F/F condition, $300 for F/NF, and $175 for VG+/VG+.
Sinclair Lewis tried his hand at playwriting and wrote Jayhawker: A Play in Three Acts in 1935.
Only 1,076 copies of Lewis's play were printed on the first run, and these were released by Doubleday. That means the Title page should read "Doubleday, Doran & Co.: Garden City." "First Edition" will be printed clearly at the bottom of the copyright page. This was blue cloth with a gilt on the spine and features an original price of $2.
While the play generally isn't in as high demand as many novels of the same period, because of the much lower print number, the value of a first printing of Jayhawker by Sinclair Lewis is still comparatively valuable coming in at $350 for F/F, $300 for F/NF and $150-175 for Very Good condition. A worn version in good condition might fetch $25-50 from a motivated collector.
The Selected Short Stories of Sinclair Lewis was published in 1935. This limited run had 3,308 copies in the first printing, once again by Doubleday, Doran & Co. out of Garden City. The original price was $2.50 and "First Edition" is clearly stated on the copyright page. The full bound cloth should be blue with gilt lettering on the spine of the book.
Pro Tip: Don't discount this as a first edition if it looks purple as opposed to blue. For whatever reason the coloring on the blue boards for this first edition tended to take on a purple hue when they faded, which makes it look like purple was the original color.
It Can't Happen Here was first published by Sinclair Lewis in 1935 and was the most famous of his mid to late works. This novel would be the high water mark of his later career and has often correctly (and incorrectly) been cited by multiple political bloggers, pundits, or others over the year looking at the possibility that the same type of fascism that gripped Germany and would result in World War II could happen in the United States…hence the title.
A very interesting book from a reading and historical standpoint.
From a pure collector's standpoint, the initial 1935 run had 20,000 copies and was again released by Doubleday, Doran & Co. from Garden City. The book is distinctive as the blue cloth was replaced by full-bound black cloth with gilt lettering on the spine. "First Edition" is clearly printed on the copyright page. The original issue price was $2.50.
While there are more copies in good condition, because of the higher fame of this book compared to his later works and its stronger staying power, the first editions also are slightly more valuable than later books.
The average first edition of It Can't Happen Here by Sinclair Lewis are worth:
$475 F/F
$400-425 F/NF
$300 NF/VG+
$175-200 VG+/VG
$125-150 VG/VG
$35-50 Good
The newer version of It Can't Happen Here (It Can't Happen Here: A New Version) was then released in 1938. This happened as a result of the Federal Theater Project deciding this would be a good play and was a way to hire actors during the Depression to stage this book as a play that argued against the evils of totalitarian governments.
These are staging instructions more than anything and there are actually conflicting numbers on how many first editions of these there are as well as wildly different estimates on what the value would be of a first printing that was in very good condition. It would be best to find a local antique book store to get a professional assessment for some news on what the value might be right now in the collector's market.
The first edition of The Prodigal Parents was published in 1938. The last novel of Lewis's published in the 1930s, The Prodigal Parents had a 50,000 copy release in 1938 by Doubleday, Doran & Co. Though this book is mainly forgotten now it caught a lot of attention at the time. Doubleday, Doran & Co. out of Garden City published this book in full bound red cloth with the conventional gilt lettering on the spine.
The dust jacket should display a $2.50 price for a true first edition, and the words "First Edition" should be clearly stated on the copyright page. There are two states of the first edition. The first 10,000 copies had a title page that was 1/4 inch shorter than the other pages, which was corrected for the later printings. Both are considered first printings and the first slate printings are generally considered about $25-30 more valuable than second slate.
A F/F is around $120, F/NF $100, NF/VG+ $75, VG $50. A good copy is only $10-15.
Sinclair Lewis Collectible Books 1940s
Lewis slowed down immensely in the 1940s as a combination of older age, heavy drinking, and time invested in active political activity combined to slow him down immensely as a writer. However, he still managed to put out five novels in the 1940s and had a sixth started that would be finished in 1950 and published in 1951.
Bethel Merriday (1940)
Gideon Planish (1943)
Cass Timberlane (1945)
Kingsblood Royal (1947)
The God-Seeker (1949)
The first printing of Bethel Merriday by Sinclair Lewis was published in 1940.
Doubleday, Doran & Co. Garden City.
Red cloth with gilt little in black box
33,250 first printing copies produced on the first run
$2.50 original price
"First Edition" bottom of the copyright page
The average value of a Sinclair Lewis first edition for Bethel Merriday is: F/F $125, F/NF $100, NF/VG+$75, VG $50.
The first printing of Gideon Planish by Sinclair Lewis was published in 1943.
Random House: New York.
Gray cloth with gilt title and author in black boxes on the spine
50,000 first printing copies produced on the first run
$2.50 original price
"First Printing" is at the top of the copyright page
Two states of dust jacket, however no change in value
The average value of a Sinclair Lewis first edition/first printing of Gideon Planish is: F/F $120, F/NF $100, NF/VG+ $75, VG $50.
Cass Timberlane by Sinclair Lewis was first published in 1945.
Random House: New York.
Gray cloth with black boxes that contain the title and author name in gilt lettering on the spine
80,100 first printing copies produced on the first run
$2.75 original price
"First Printing" is on the top of the copyright page.
Three dust jacket states (black over blue, black over orange, black over green) none considered more valuable than another
The average value of a Sinclair Lewis first edition first printing of Cass Timberlane is: F/F $120, F/NF $100, NF/VG+ $75, VG $50.
The first printing of Sinclair Lewis's Kingsblood Royal was published in 1947.
Random House: New York
Yellow-gray cloth with title and author names in gilt lettering in black boxes on the spine.
50,245 first printing copies produced on the first run
$3 original price
"First Printing" at the top of the copyright page.
Special limited signed editions released with the first/first trade sell for $300-400 each
The average value of a Sinclair Lewis first edition first printing of Kingsblood Royal is: F/F $100, F/NF $75, NF/VG+ $65, VG+ $40, VG $20.
The God-Seeker by Sinclair Lewis was published in 1949.
Random House: New York
Blue cloth with black boxes & gilt lettering for book title and author name
30,450 first printing copies produced on the first run
$3.50
"First Printing" on the copyright page.
The average value of a Sinclair Lewis first edition first printing of The God-Seeker is:
Sinclair Lewis Collectible Books 1950s
Unfortunately Sinclair Lewis died in January of 1951, due to be the effects of excessive alcoholism. There was only one book of his printed in the 1950s, as his last book was published posthumously, being finished only weeks before his death.
World So Wide was Sinclair Lewis's last published novel in 1951 with an initial printing of 20,000, and was published by Random House. There are technically two slightly different versions of the dust jacket however that doesn't make a difference to value. A perfect F/F version is valued at around $125-150 while the more common VG+/VG runs $50-60.
The Importance of Dust Jackets for Later Lewis First Editions
Because Lewis became an extremely popular and heavily read writer, many copies of his later books were published. That means there are many first edition copies of his most popular books and even those that are nearly 100 years old can be found without dust jacket.
The heaviest value comes from those that have dust jackets, and the condition of those dust jackets, especially after the trio of Main Street, Babbitt, and Arrowsmith.
While many guides will have "official" prices of books like Main Street at $100-$300 without a dust jacket, in practicality the prices tend to be much lower. If you were ever a collector of baseball cards this was like the theory that a "common" was worth five cents but in practicality no one was paying a nickel for unknown players. Getting a penny per common was lucky.
The same applies to antique books without dust jackets. There is more value here than with baseball cards, but the condition of the book is very important and generally speaking expectations need to be tempered.
Antique books are a very niche interest, and most in it are very picky. I personally love having what I call "reading copies" of 1st/1st because I feel like I'm holding a piece of our cultural history – but I'm not paying $100 for a first edition Main Street in good condition when I can find one a touch more beat up for $20 or less.
Sinclair Lewis NOT Upton Sinclair
So yeah. Super embarrassing mistake I made as a child to young man, especially considering I became an English major. Though in fairness I had to learn all this second hand as neither author was ever included in any of my lesson plans so…
Nope still embarassing.
But, the TL;DR: Sinclair Lewis: Very early 1900s mainstream author who was considered peers with Hemingway, Steinbeck, and Fitzgerald. (Wrote: "Main Street," "Babbitt," "It Can't Happen Here")

Upton Sinclair, Communist who hated meat packing plants because of the treatment of immigrants, but everyone missed the point and went for food safety (wrote "The Jungle").
So if you are wondering what the difference between Upton Sinclair and Sinclair Lewis are, there you go. Try not to make the mistake of mixing up the two in front of a an English/History double major.
That's an embarrassing mix-up that is hard to recover from.
Where Can You Find Sinclair Lewis First Edition Books?
While some still pop up on an online auction site, the days of valuable first printing first edition books coming up on eBay and selling for a fraction of their worth are mostly passed. You still see a listing with some decent potential once in a while, but you're not likely to find the steals that used to be on the site.
People are much better informed now, and the early Sinclair Lewis first printings only have so many copies out there. If you are looking to add a specific Lewis first edition to your collection then contacting a nearby antique bookstore is a great first option. If you live in an area that has one or more, there is a decent chance that if they don't have one, they have the connections to get the book you want.
My favorite online option is Abebooks.com. Their emphasis is used books sold by individual bookstores or book sellers, and since the beginning of online commerce all the way back even in the 2005 time they were widely considered the place to go online to buy or sell valuable collectible first edition books.
They gained the reputation early with collectors and sellers alike as the place to go, and establishing that reputation early by focusing on being a good platform for both sides means even nearly 20 years later, they are still the place to find these books online.
Last time I checked, virtually all the early Sinclair Lewis first printings could be found from sellers at this site, even the very hard to find early works.
What Does This Mean for Collectors?
Sinclair Lewis was a giant in his day and even many of his later works were ahead of their time in tackling important topics like racism, sexism, and the potential of creeping Fascism undermining Democracy. While his books have not held up the way some of his contemporaries of the time have, some of his books are still quite readable and were crucial for paving the way for a new style of writing that would influence countless authors to come, including still famous names like John Steinbeck.
First edition books vary in difficulty to find, but all but the rarest of Sinclair Lewis novels tend to be available. They are fantastic books that belong in any serious collection of important American literature.
Start your collection, learn more about Lewis, and you find your eagerness to complete that amazing piece of living American literary history grow even more. And after this massive article you should have no questions at all about how much your Sinclair Lewis first edition is worth!
Other Book Hound Articles You May Enjoy